Performing with the Cardew Choir in the Garden of Memory Event at Chapel of the Chimes on Summer Solstice, June 21, 2016, from 5:00-9:00 p.m. PDT

photo by Michael Zelner, June 21, 2011 Laura Inserra
Garden of Memory — a Columbarium Walk-Through Performance Event at the Chapel of the Chimes
The Garden of Memory walk-through performance event is held every June 21st, from 5:00 p.m. to 9:00 p.m. PDT, to celebrate the Solstice, at The Chapel of the Chimes, in Oakland, California.
It is recommended that you purchase tickets in advance, because there are usually lines at each door — but tickets are available on-site.

I have participated in the annual Garden of Memory event at the Chapel of the Chimes since its first year, in 1996, when Sarah Cahill founded this extraordinary, one-of-a-kind, site-specific concert. In the first few years, as a walking "audient," I recorded audio, took photos and shot video of the who's who of Bay Area musicians and other performers, and the audience members, a fascinating cross-section of Bay Area residents.
The historic landmark columbarium, designed by architect Julia Morgan, contains elegant, winding staircases and passageways on each level that lead one through a labyrinth of over 110 chambers, replete with beautiful, tropical indoor gardens, water fountains and pools, and the quiet inner rooms where the deceased rest peacefully in "urns" that look like bound books in bronze and other elements. The lovely stained glass windows and roof skylights bathe the building in a remarkable light, even more magical during the late afternoon golden through sunset hours (5:00-9:00 p.m.), when the Garden of Memory event occurs on the Summer Solstice (June 21st) each year.
In the early 2000s, I started performing there, usually with the Cornelius Cardew Choir. In 2005, one of the pieces we performed was one I had composed specifically for the location and occasion, with written text, entitled Wings of Silver Light. Since then, I have written an updated version of the piece, which now has jazz/gospel elements, much different and more complex than the original version. This piece has an anti-war and anti-violence theme, which unfortunately, is still very relevant today.
In fact, many of the composers and performers have created works specifically for the Garden of Memory event. There are also a number of very creative electronic and computer-based musicians, as well as dancers, poets, theatre artists, and occasionally, a few video artists, who have performed or presented contemporary work at the event. Some musicians build their own instruments or use other technologies they have developed, including some that utilize ambient sounds from the flowing water fountains, ponds, or plants nearby.
Last year, I dedicated my own improvisation on composer Pauline Oliveros's Heart Chant to the memory and honor of the people killed in Charleston, North Carolina, and their families and friends. This year, sadly, I will be dedicating my Heart Chant to the memory and honor of the people killed and injured recently in Orlando, Florida, and sending healing sounds to their families and friends. I will also meditate as I sing, on passing reasonable gun control laws, and turning hate and discrimination into love and peace everywhere, for all beings.
On a more joyous note, what is especially wonderful, for a walk-through audience participant, is the cross-blend of delightful sounds you hear in the passageways, between musical performers in different, adjacent chambers; and your sense of discovery, as you "find" a performer hidden away in a remote warren-like corner of the building. Children love the event, and I am sure that the deceased members of the audience must appreciate being serenaded in their quiet slumber by the annual collection of musicians performing next to their spaces of internment. Indeed, there are a number of prominent musicians and other Bay Area citizens who are interred at Chapel of the Chimes. When you enter the building, you get a map at the ticket table, so that you can find your way around, and locate any performer friends you may know at the event.
For those who may not be able to walk for an hour of more at a time, or if you're bringing small children, there are at least two concert spaces on the main floor, where a number of the musicians perform over the four-hour period. There are elevators in the building, so much of it is wheelchair accessible.
There are vendors near the Piedmont Avenue entrance that sell food and beverages, and there are water fountains in the building, but you may want to carry bottled water with you and wear comfortable shoes. The event has become very popular, and seating is limited in some of the smaller chambers of the building.
Although Garden of Memory is known as an interactive "New Music" event, you'll actually find quite a diversity in musical styles among the performers, and sometimes, there have also been performing ensembles that have included dancers, text, video and other elements.
Following are a few selected photos from previous Garden of Memory events, and other information about the Cardew Choir's performance this year (below the photos).
photo by Michael Zelner, June 21, 2011 – Beth Custer & Stephen Kent

Randy Porter June 21, 2011. Photo by Michael Zelne

photo by Michael Zelner, June 21, 2012 Eli Wirtschafter and Dylan Mattingly


Photo by Michael Zelner, June 21, 2012 Luciano Chessa


Photo by Michael Zelner, June 21, 2012 Ellen Fullman and Theresa Wong


Photo by Michael Zelner, June 21, 2012 Miya Masaoka and Larry Ochs


Larnie Fox's Timeharp, June 21, 2008. Photo by Cherri Lakey
Members of the Cardew Choir who will perform include (this list may be updated):
Tom Bickley (Co-Founder, Director)
Nancy Beckman
Chiara Viscomi
Eric Theise
Jaime Robles
Joe Kuta
Rae Diamond
Cathryn Hrudicka
Jed Holtzman
Katherine Setar
Brad Fischer
Patti Deuter
Juliayn Coleman
Ian Saxton
Diane Caudillo
David Samas
Nina Bayley
Several of the Cardew Choir members are also performing in other ensembles for part of the evening. Check for updates at the Garden of Memory web site.
The audience is invited into our circle to sing composer Pauline Oliveros's meditative piece, Heart Chant, which includes improvisation by audience and the Cardew Choir. Although we usually perform a repertoire of works at other performances, often composed by members of the choir, this piece has been performed at nearly every annual Garden of Memory Walk-Through Concert by popular demand, and is now a tradition at the event. The Heart Chant is followed by the sunset bell-ringing ceremony at approximately 8:30 p.m., when the entire chapel is filled with the echoes of song and bells drifting down all three floors, unforgettable in the rose and mauve sunset glow through skylights and stained glass windows.
There are several sets of photos on my Flickr account of past Garden of Memory events, including of a previous year's Heart Chant. There is also a set of YouTube video clips of Heart Chant, beginning with this one.
In addition to the photos above, you can also view the Flickr photo pool for previous Garden of Memory events. A previous blog post about this event can be found here.
More photos of this year's performers are available at the Garden of Memory web site.
Media coverage of past Garden of Memory events has been archived on their web site.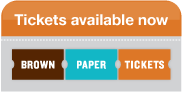 It is recommended that you purchase tickets in advance, because there are usually lines at each door — but tickets are available on-site.
List of Composers and Performers:
Hannah Addario-Berry
Sharmi Basu and Alexander Brown
John Benson
John Bischoff
Krys Bobrowski & Karen Stackpole
Chris Brown & Vân Ánh (Vanessa) Võ
Sarah Cahill & Kate Stenberg
Cornelius Cardew Choir
Cvbe ov Falsehood
Beth Custer & Stephen Kent
Paul Dresher & Joel Davel
Adam Fong, Brent Miller & sfSound
Larnie Fox
Gautam Tejas Ganeshan
Phillip Gelb & Tim Perkis
Phillip Greenlief
Laura Inserra
Andrew Jamieson
Jaroba & Keith Cary
Henry Kaiser & Brandy Gale & Knut Reiersrud
Danny Paul Grody
Kitka
The Lickets
Lightbulb Ensemble
Living Earth Show
Dylan Mattingly with Eli Wirtschafter and Alex Fager
Richard Mix
Mobius Trio
Lisa Sangita Moskow with Guillermo Galindo
Amy X Neuburg
Maggi Payne
Robin Petrie and friends
Dan Plonsey with Goggle Saxophone / Live Art Collective
Larry Polansky & Giacomo Fiore
Randy Porter
Probosci
Wendy Reid
Eric Glick Rieman & Wayne Grim
Rova Saxophone Quartet
Santiomeri-Farhadian Duo
Sheldon Brown's Distant Intervals
William Winant Group
Theresa Wong
Pamela Z
This list may be updated as the program is finalized.
There is a downloadable map of the locations for all the performers here. Additional maps and programs will be available at the door on June 21st.
Are you curious about what you'll experience during the entire event? Want a sample preview? You can read more, and watch and listen to the video, at New Music Box: "Let's see what this is!" — Garden of Memory 2013.
Come join the Cardew Choir in singing the Heart Chant! Whether you sing with us, or just listen, you'll want to take photos, shoot video, or record some of the sounds you'll hear in this magical environment.
Please subscribe to this blog or ask to be added to the Creative Sage Arts e-letter list for news about other events, projects, books, and performances coming up in the next year, in which I'll be participating.
Please feel free to ask questions or comment below this post — and come say hello afterward, if you attend this event. We look forward to seeing you there!
Return to the Cathryn Hrudicka Company Home Page
This entry was written by
admin
, posted on June 19, 2016 at 3:53 pm, filed under
Accapella
,
Acoustic Music
,
Architecture
,
art in community
,
Art of Democracy
,
Art Walk
,
Co-creation
,
collaboration
,
community
,
Composers
,
composing
,
Comprovisations
,
Computer Enhanced Performance
,
Contemporary Music
,
dance
,
Digital Audio
,
Electronic Music
,
garden
,
Glass
,
Historic landmark
,
improvisation
,
Instrumental Music
,
Interdisciplinary Arts
,
Julia Morgan
,
landscape architecture
,
landscape design
,
MIDI
,
movement
,
Multidisciplinary Arts
,
musical instruments
,
musicians
,
New Music
,
Original Music
,
performance
,
performance art
,
Photography
,
poetry
,
ritual
,
Site-specific Performance
,
Sound Art
,
Sound Artists
,
Sound Healing
,
text in performance
,
Uncategorized
,
Video
,
Vocal Music
,
voice
,
Walk-through performance event
,
women composers
and tagged
California
,
Cathryn Hrudicka
,
Cathryn Hrudicka & Associates
,
Chapel of the Chimes
,
concert
,
Creative Sage
,
Creative Sage Arts
,
Garden of Memory
,
Julia Morgan
,
New Music
,
NorCal
,
Oakland
,
performance
,
Piedmont
,
Sarah Cahill
,
Solstice
,
special event
,
Summer Solstice
,
Walk-Through Performance
. Bookmark the
permalink
. Follow any comments here with the
RSS feed for this post
.
Post a comment
or leave a trackback:
Trackback URL
.